Sorry about the long post title, but I love referencing movies I like.
As you may know from social media posts, I was in Israel for the past 10 days. How I got there was a story in and of itself.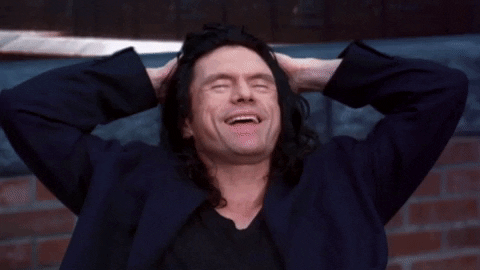 As Israel is such a controversial topic and I don't want to start The Diversity of Classic Rock's 2018 with that, although it will probably be good for views. So we'll just start off with the amazing journey. Allons-y!
Oh yeah, and I'm going to start getting into making videos again, so I hope you enjoy this video I made about my journey:
After coming back from Australia I was itching to travel again and I didn't want to wait too long until my next trip. Travelling is what makes life worth it, to me. Well, that and writing about it and taking pictures to share with you.
When I was staying at a hostel in Edinburgh a few years ago, I talked to one of the people staying in the same room as me and she talked about how she went to Israel basically for free because of Birthright.
A free trip? That's up my alley!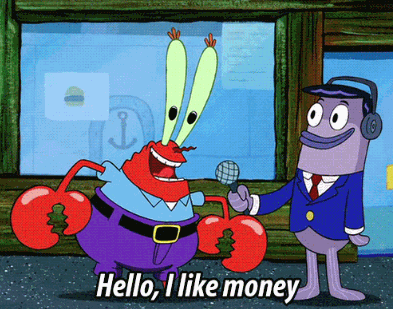 …and free trips!
Fast forward to October 2017 and I decided to register for Birthright. As always, I'm a complicated situation. I'm a US citizen and I live in Ireland, but there's no trips that go out of Ireland. The original plan was I would go out of London, but I didn't have a British mailing address so the people at Birthright suggested I go with an American trip. America has way more options than other countries. America has the second highest Jewish population in the world, so that explains it. I picked the vegan trip because I love food, I don't want to spend the entire trip not having many food options at the restaurants, and I don't want people taking the piss out of me for being vegan.
Things often work out in the end and that was the perfect trip for me, plus I'll get to see New York. One of my friends lives in New York too.
I was advised not to book flight to America until I got confirmation, so a lot of this stuff was last minute. By the time I could book my flight, the flights from Ireland to the US were too high. Now what do I do?
There's always England. Maybe I can get a connecting flight there. Checked the Ryanair prices and it was 10 times the usual price, plus I'd have to pay for checked bags and deal with very restrictive carry on limits. My flight was leaving London at 6 AM, so no matter what flight I took, I'd have to be in the airport overnight.
Good thing Europe has many transport options. There's the ferry/coach. It's cheaper, but it's slower and I can spend the day in London. Ferry/coach it is then! If I could handle flying to Australia, I can handle anything, right?
Looking at the itinerary, it's strenuous. About seven hours on the bus in Ireland, then about four or five hours on the ferry, and finally about six or seven hours on the bus through Wales and England. Definitely not the glamorous or easy way to travel. Will my phone survive? Will I hate myself and be exhausted and hungry?
Well… As Clark Griswold said… "Getting there is half the fun!"
How it actually went:
I got on the first bus at 1:30. This was a normal Bus Éireann bus because the main Eurolines one leaves from Cork, so any buses that go to Cork are just connections. Getting on that bus was smooth.
An hour and a half later, I got to Cork. I had a lot of bags with me so I couldn't run to a restaurant and get food. The bus station charges for the washrooms, ugh. So I guess I'll have to wait. At least I brought a lot of food and snacks. An hour later and I boarded the next bus. The time on the timetable is when the bus leaves so wait by the bus early so you don't get left behind because there's only one departure. You'll easily find it because it says National Express on it and then it says London on the front as its final destination.
The bus goes through a bunch of towns, and Ireland's smallest city: Waterford. At least there's no need to change buses. The good news about this bus is that it's much nicer and newer than the Bus Éireann ones. Best part, it has USB outlets! Yay! My phone won't die!
Anyway, by the time we get to Waterford, there was a bit of confusion. The bus was getting full and people were worried that they would not make it to their destination. Because right before New Year's Eve is a busy time, there was a second bus.
An hour and a half later, we made it to the port. Now, there are some things you need to keep in mind.
First, don't forget your passport. Ireland and the UK are part of the Common Travel Area, which means there are fewer immigration controls because the two countries work together, but that doesn't mean leave the passport at home because you still will be checked. If you are not an Irish or British citizen, you will need a passport. Before the bus drives onto the ferry, police will come on the bus and check everyone's passports, and when you dock and get off the ferry, your passport will be checked again.
Second, remember which deck your bus is on and remember some faces of the people who travelled on the bus with you.
Third, you can't take any of your luggage in the hold with you. So if you have any medications or changes of clothes or anything else you will need, keep them with you.
Fourth, just general advice for bus and ferry travel, bring enough food with you! On the bus you will not have much time to buy snacks. There might be a few rest stops where you will have limited time to buy a snack or maybe fast food or a coffee/tea. On the ferry, you can buy food, but if you have special dietary requirements you may not find much. If you have severe food allergies or you're a vegan, you will need to bring your own food.
The ferry ride itself was pretty rough for the most part. You couldn't walk straight. I tried walking and I felt drunk, even though I was sober. The last hour was okay because the waters were calmer as the ferry was pulling into the port in Wales. At least I could read a bit of The Princess Diarist.
I bet my great grandparents who immigrated to the US on a boat would call me a wimp. It gives me an appreciation for aviation. Now if we can bring back the Concorde, that would be great, just make it affordable this time.
The ferry itself is no cruise ship. It's definitely got more amenities on it than the ferries I took in Sydney. Obviously because it's a longer journey. There's a shop, a restaurant, and a pub. There are some seating areas, which are first come, first serve. Some of them are nice couches you can lie down on and many people took advantage of that. I needed a place to charge my phone so I sat near the restaurant at a table next to an outlet. There are plenty of outlets on the boat so you don't have to fight with other passengers.
When the ferry arrived, I got back on the bus and the bus drove off the ferry and then we went to immigration to be cleared. Immigration was really simple, except in my case because I have a strange itinerary. Then it was onto the bus.
Earlier I said there were two buses going from Ireland to the UK. Bad news, I had to change buses. Good news, this bus is a direct bus to London so that means we'll get there faster. Bad news again, the USB port doesn't work. Best news of all, I actually got sleep, which almost never happens when I take a bus. I slept so well that someone had to wake me up when the bus arrived in London. Wow!
In the end, travelling to Australia was a lot easier, even with the multiple transfers.
London Calling: Vegan Eats
Virtually everywhere I travel has better vegan options than where I live, so naturally, I want to sample all the different food. Two of the restaurants I talked about here I already talked about in my earlier post about London, so I will try not to be a broken record and repeat myself constantly.
First stop when I got to London was Veggie Pret. Two reasons, to eat a light breakfast and charge my phone. Now there three Veggie Pret locations in London, but I went to the original one in Soho. The two new locations opened this year. What makes Veggie Pret different is it's completely vegetarian, with a lot of vegan options. Other Prets don't always have vegan options. I ordered the vegan chocolate mousse and sparkling apple drink. A light and sweet breakfast, but I wanted to save room for something I've been looking forward to trying, vegan fried chicken!
Just steps away is one of my favourite places to go to in London, even though it is not like how it was in the 60s, Carnaby Street. Recently, one of my favourite makeup brands, Too Faced, opened a brick and mortar shop there. I walked in, saw I couldn't afford anything and walked out. It was a really pretty store. So pink! My younger tomboy self would look at current me confused.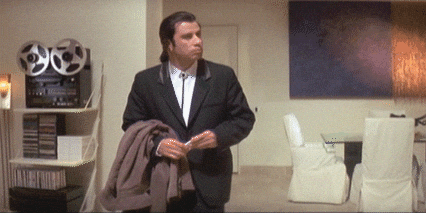 Basically me when I couldn't find anything I could afford.
What I did need to buy was some warm turtlenecks because I did not pack very well and plan for a very cold New Year's in New York. I walked into Uniqlo and bought two turtlenecks.
Still not hungry enough for lunch, I guess I better check out Lush. Usually there's a sale around this time, since it's after Christmas. There wasn't, but I did find a Yellow Submarine bath bomb. Definitely one of their coolest ones, along with the Modfather (which is a bubble bar, but whatever).
I was in London on a Saturday and I knew that Temple of Seitan could be packed. So it's best to get there early. I took a bus and got there just before it opened. I've been looking forward to this since I found out about the restaurant a year ago. The last time I was in London the restaurant wasn't open yet, so this is my chance! As much as I love eating healthy, I like a bit of junk food once in a while.
The prices are reasonable, £6 for a sandwich, £5 for two pieces of fried "chicken", wings, a wrap, or macaroni and cheese. Everything here is vegan.
I like spicy food so I ordered the Temple Spicy Burger without jalapeños, because I don't like eating whole jalapeños. I wanted to get the macaroni and cheese, but I need to watch what I'm eating. If my husband were here I would have ordered it, but there's always next time.
I liked the sandwich, but I wish it was spicier. I'm Latin American, I need my spicy food! 😝 I liked the texture of the seitan fried chicken and overhearing the other customers, it tasted realistic. I wouldn't know because I haven't eaten meat in years. I'll let my husband be the judge. It's a messy sandwich so you're going to need to do a mirror check after you eat.
Overall, I thought it was good and affordable and I want to eat here again next time I come to London. If I were to give it a grade, I'd give it a B+. It's hard to impress me since I have been to so many amazing vegan restaurants over the years.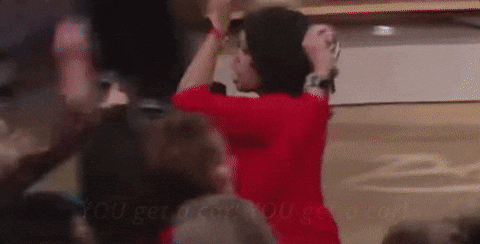 I don't give out As like Oprah gave out cars to her entire audience back in 2004. You gotta wow me in order to get an A.
The chicken sandwich wasn't the newest thing ever, but it was good. I wouldn't go out of my way to eat there again. I love the name. Hail seitan!
The good news is I won't have to go so far next time because they are opening a bigger location in Camden. So there will probably be a next time for me. In the video blog above you can see my review of the chicken sandwich.
Before dinner I went to the British Museum because it's a little cold, it's free, and I haven't been there since 2013. I was really impressed and it's a huge museum. I don't think I saw it all in the few hours I was there.
The last stop before going to the airport and waiting for my flight was Camden. I love Camden and I wanted to go to one of my favourites, Dou Dou. A really affordable vegan Chinese buffet. Chinese food is my favourite and the Chinese restaurants in my town aren't very good so I always take advantage and get Chinese food whenever I travel.
Afterwards I went back to the bus station, collected my bags and took the bus to the airport. Much cheaper than the train. I think I spent £2 rather than £15 or more.
I decided not to stay in a hotel because my flight leaves at 6 AM so I can check in by 2 or 3 AM so there isn't really a point.
The flight to NYC
I checked in for my flight and it was delayed by about an hour. I wasn't in any rush so it didn't matter to me.
I lucked out when I got on the plane because I got extra legroom. I didn't know I picked a seat with extra legroom. I just got very lucky and I was so happy. I'm 5'6″ with short legs but I always appreciate extra room so I can stretch. When the flight attendant showed me my seat, I was really happy and smiling a lot. People probably thought I was weird, but whatever. They wish they had my seat. 😂
The seat was also right next to the door so I can get out quickly. I've never flown first class, but this is the closest I've been to first class and I like it.
The plane was modern and had a nice entertainment system with USB chargers. The downside with my seat was because there were no seats in front, the monitor was stowed away and had to be for takeoff, taxi, and landing. Still, extra legroom and not needing to say excuse me every time I need to go to the bathroom makes it all worth it.
The windows didn't have the typical shades. Instead they had dimmers with blue tints. Fancy.
The food was not great, but is any airline's food that good? The best plane food I've had was Virgin Atlantic and El Al. I'll be talking about El Al in the next post.
The plane landed, I went through immigration, and I got my bag. Here comes the automobiles part… Taking an Uber to the hostel because ain't nobody got time to schlep a lot of bags on the train and then walk in the snow. I prefer to be in comfort. Tip: If you're travelling alone go with the Uber Pool option, so much cheaper! Sometimes you don't get matched with another passenger.
NYC: Bitter cold, but amazing food
I've only been to New York City properly three times. There are a couple of times I changed planes here but that doesn't really count since the layovers were short.
The first time was in May 1999. I was almost 5 at the time and my mum was pregnant. All I remember is going to the Statue of Liberty and taking a double decker bus tour. That's it and those memories were vague.
The second time was in the summer of 2016. I was impressed and really appreciated it. I did not get to see as much as I would have liked, but it was still a nice trip. That time I took a cruise out of New York and it was really cool seeing the city go by. I took a pretty cool time lapse of it, which I'll link below:
This time, I'm on my own, which made me a bit nervous, but it was all going to be okay. New York City is very safe, especially for a city its size. I never felt threatened. The good news is I can go to whatever restaurants I want without my parents saying "we can't go there because there's nothing for us to eat".
For my first meal, I wanted something really American. Champ's Diner was near my hostel so I decided to go there.
So I walk there and the restaurant is packed. They do not take reservations so your only option is to wait and there's not a lot nearby so you can kill time. Luckily since I'm one person I was able to be seated at the bar.
The ambiance of the restaurant is really casual and reminded me of one of my hometown favourites, The Chicago Diner! Like The Chicago Diner, the menu is full of comfort foods and isn't your stereotypical vegan food.
I decided to order the Philly "Cheesesteak" and the nut cruncher milkshake, which combined my two favourites: chocolate and peanut butter. Both items were excellent. This place earns a well-deserved A.
While the food was expensive, the service was very good and the food was filling. So filling that I didn't eat anything else for the rest of the day. But later that day I picked up a Greek salad at By Chloe, just in case. I ended up eating that for breakfast the next day.
After the food, I decided to go out in the city and take some pictures. When I'm not eating, I'm going out and taking pictures. I walked around a lot that day and walked halfway across the Brooklyn Bridge to get a nice picture of the sunset and the skyline. I wanted the last sunset of 2017 to be epic. While it wasn't super colourful, it was great to see the city lights and the shadows of the buildings.
The next day, New Year's Day I went to Central Park, Rockefeller Center, and Times Square. I was freezing and in between seeing all the touristy spots, I popped into shops to warm up and take selfies. Best place to take selfies is in the bookstore because I can find stuff I like.
Central Park is huge and I loved walking around there. The last time I visited I only got to see Strawberry Fields since my parents wanted to see other things, but not too far away from there, there are so many great places to take pictures.
I can't ice skate because my knees are bad, but it is fun to watch people ice skating. Love the Christmas decorations!
As always, you gotta go to Times Square. Nearby in Bryant Park there was a Christmas Market with lots of cool stuff.
I went to the Hard Rock Cafe and took pictures, mostly Beatles things. You can check out a few classic rock things I saw in the post from my Facebook page.
For lunch that day I went to By Chloe and ate a veggie burger. I was on the fence about ordering sweet potato chips and I wish I did, but again the whole watching calories thing. I give By Chloe an A because it has a great menu and I love the retro aesthetic. I definitely need to come back during the warm months and try the ice cream.
Dinner was the real highlight food wise. I went to the 100% vegan Luanne's Wild Ginger in Little Italy. The menu had dishes from different countries: Indian, Chinese, Korean, and Japanese. It was hard to make a decision, but I decided to go with the bibimbap because I've never had Korean food before and it's hard to find vegan Korean food. As a starter I got spring rolls and soup. All the food was excellent. This meal also deserves an A.
The next day was my last day in New York. One thing I badly wanted to try was the Impossible Burger. I went to Bareburger with my friend Valerie and we both tried the Impossible Burger. This time I splurged and got sweet potato chips. Supposedly this is the most realistic veggie burger. I don't like the taste of meat, but I liked this burger a lot.
Coming up next… The flight to Israel and my first few days there visiting Tiberias and Tzfat.
I hope you enjoyed this blog post and video. Stay tuned!
What are your favourite vegan places in New York and London?
Share your thoughts in the comments section! 😃